Lessons from Alterman & Gibson vs. Commissioner
From the way Alterman and Gibson v. Commissioner has been reported, one might think this decision foretells despair for the legal cannabis industry. However, such alarm is unwarranted for those maintaining exceptional records.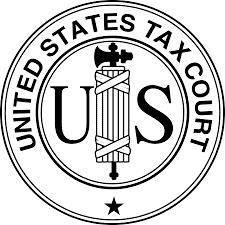 The U.S. Tax Court found:
Taxpayers selling both cannabis and items used to consume marijuana were not carrying on separate businesses and therefore, could not allocate expenses between cannabis and non-cannabis businesses

Taxpayers failed to corroborate amounts allocated to cost of goods sold

Taxpayers were liable for 20% accuracy-related penalties attributable to negligence or, to substantial understatements of income tax
Fears over of the ruling dim when you know the relevant facts:
Income had been calculated using the cash method of accounting

Taxpayer's non-marijuana merchandise (pipes, papers and other items used to consume marijuana) amounted to less than 5% of total revenue

Taxpayer kept no records on hours worked by employees at grow site versus the dispensary

Taxpayer tax returns included implausible amounts for beginning and ending inventory, which could not be traced back to the balance sheet or general ledger

Taxpayer's accountant prepared a profit and loss statement but failed to produce working papers to provide assurance that the figures were recorded in accordance with GAAP.

"…. general ledger bizarrely recorded that 'Total Inventory' was $12,279, which was the same dollar amount recorded in the 'Total Inventory' entry in the 2010 ledger."

(Actual quote from the Tax Court's findings.)
Taxpayers bear the burden of proving, by a preponderance of evidence and are required to maintain sufficient permanent records to substantiate income, including cost of goods sold.
Points to scrutinize:
Negligence includes any failure by the taxpayer to keep adequate books and records or to substantiate items properly

The Alterman case was lost because of bad records, not because the court applied Internal Revenue Code Section 280E in a particularly extreme manner

Taxpayers should determine and follow an inventory costing method that maximizes COGS

CHAMPS

strategy to allocate non-COGS items between cannabis and non-cannabis businesses requires know how and exhaustive recordkeeping;

Taxpayers should secure the services of competent bookkeepers, accountants, and tax preparers who understand full-absorption costing, accrual accounting and tax planning strategies

Failing to keep accurate books and records will result in hefty tax penalties.
Legislation pending in Congress may soon alleviate the inequitable hardship enforced by IRC Section 280E on the cannabis industry.